California Victim Compensation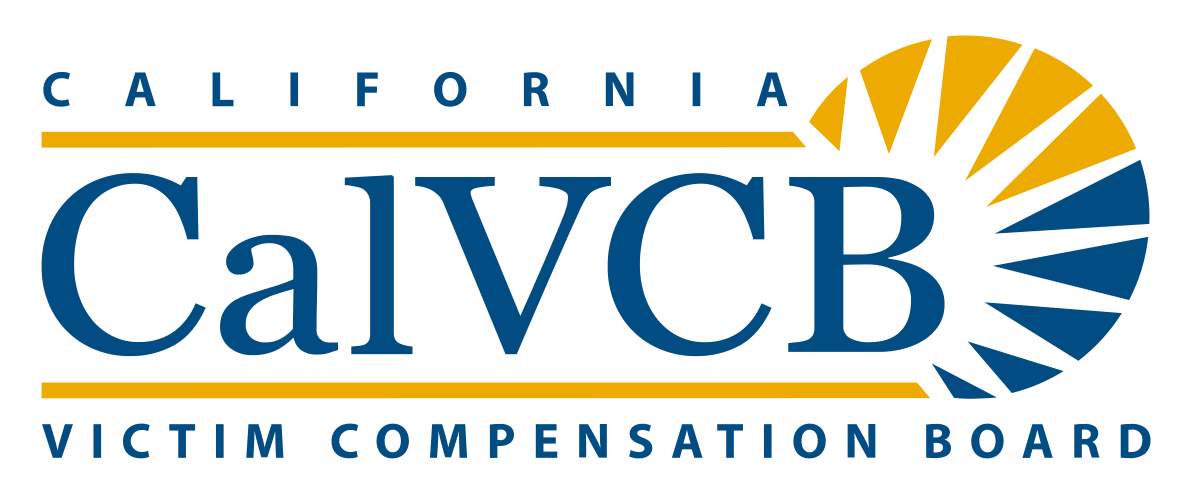 The California Victim Compensation Board (CalVCB) is a three-member Board dedicated to assisting victims of violent crimes. Board members include the Secretary of the Government Operations Agency who serves as the Board's chair, the State Controller and a public member appointed by the Governor. Board members set policy for the organization and make decisions on matters, including appeals for victim compensation and claims of persons erroneously convicted of felonies.
Please visit victims.ca.gov for more details.
Help for Crime Victims
The Victim Compensation Unit is a program in the Sonoma County District Attorney's Victim Assistance Center. The Victim Compensation Unit works directly with the local Victim Services Division Advocates and the California Victim Compensation Program (CalVCP) in Sacramento in assisting victims and their families. Victims of crime who have been injured or have been threatened with injury may be eligible for help from the Program.
Crime Victim Compensation
Victims of violent crimes can also receive some reimbursement for eligible losses from the state. The California Victim Compensation Board administers the program that is primarily funded by restitution fines that the courts order convicted offenders to pay in every case. Victims begin the process with the assistance of a victim advocate by submitting an application for Crime Victim Compensation.
The victim claims will only pay crime-related bills not covered by insurance or other sources. Reimbursements cannot exceed a total of $70,000 for a particular crime. You do not need a lawyer or other representatives to receive payments through the State Board Victim Compensation Board.
For assistance application (PDF: 608kB), please contact your Victim Advocate.
Who May Be Eligible
To be eligible for compensation, a person must be a victim of a qualifying crime involving physical injury, threat of physical injury or death. Certain family members or loved ones who suffer an economic loss resulting from an injury or death of a victim of a crime may also be eligible for compensation
Victim Eligibility
The following are some conditions that need to be met to qualify:
Crime occurred in California or to a California resident;
Victim had no involvement or participation in the crime;
Victim cooperated with law enforcement;
Victim cooperated with Victim Compensation Board; and
Victim applied for compensation within a year from the date of the crime. There are some exceptions.
Victim Compensation Benefits May Include:
Medical/dental treatment
Mental health services
Lost wages/income loss
Support loss to eligible family members
Funeral and burial expenses
Job retraining
Home security
Home/vehicle modifications
Relocation
Crime scene cleanup
Medically necessary equipment
Insurance co-payments
Losses that are not covered:
Lost, stolen or damaged property, including cash
Any expenses not related to the crime
Any expense paid by insurance or another source of reimbursement or coverage
Pain and suffering
Funding
No taxpayer dollars used – program funded by: Offenders
Restitution fines & orders
Federal Victims of Crime Act matching funds
Portion of State penalty assessments
Please visit victims.ca.gov for more details.