For Immediate Release
PG&E Resolves Prosecution of Kincade Fire
Santa Rosa, CA | April 11, 2022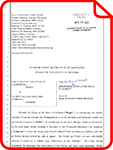 PG&E Final Judgement Document
Sonoma County District Attorney Jill Ravitch announced today that Pacific Gas & Electric Company ("PG&E") entered into a Stipulated Judgment to resolve pending criminal and civil charges against of PG&E related to causing the 2019 Kincade Fire. The Judgment, approved by the Honorable Patrick Broderick, orders PG&E to implement numerous wildfire safety measures in Sonoma County. PG&E's compliance with these safety measures will be reviewed and monitored by a team of independent experts in the energy field for the next five years. The Judgment further orders PG&E to hire at least 80 new wildfire safety related positions in Sonoma County, and to pay a total of $20,250,000 to:
Multiple non-profit organizations that provide services to Sonoma County residents impacted by wildfires and evacuations;
Santa Rosa Junior College to expand and enhance the school's Fire Technology Program at the Public Safety Training Center, and to create a Vegetation Management program;
Pay civil penalties as punishment and deterrence for recklessly and negligently causing the Kincade Fire; and
Reimburse the District Attorney's Office for the costs of investigating and prosecuting the matter.
All payments mandated by this Judgment will not be charged to PG&E customers nor may be recovered in rate increases.
Kincade Fire
On October 23, 2019, at approximately 9:20 p.m., a wildfire began under a PG&E transmission tower located in the Geysers, a geothermal field in northern Sonoma County. The fire burned for 15 days, destroying more than 77,000 acres and hundreds of homes and structures. The fire also prompted the largest evacuation in Sonoma County history of almost 200,000 residents. At least six firefighters were seriously injured fighting the fire. Additionally, the fire emitted harmful smoke, injuring at least five identified victims, and subjecting many more to increased risk of serious health problems.
A California Department of Forestry and Fire Protection (Cal Fire) investigation identified a broken jumper cable as the cause of the fire. Captain Gary Uboldi determined that the cable had failed as a result of years of wear and wind-induced fatigue. On the night of the fire, Uboldi personally observed the jumper cable "swinging violently back and forth in a pendulum motion." The fire ignited when the broken jumper cable arced against the steel transmission tower, sending a shower of sparks to dry vegetation below.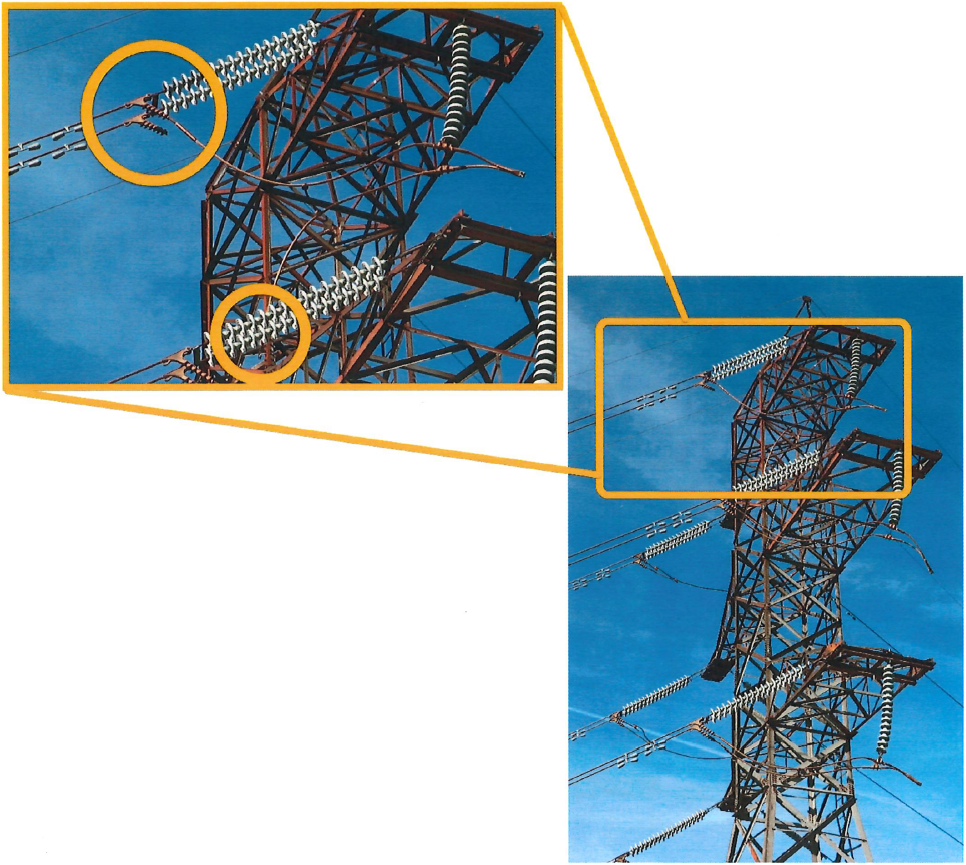 At the conclusion of the investigation, on April 6, 2021, the Sonoma County District Attorney's Office filed a criminal complaint charging PG&E for causing the Kincade Fire. If convicted of all charges, PG&E faced penalties totaling $9,392,000. Proceedings included two days of testimony during a preliminary hearing before a recess occurred allowing for discussions regarding resolution.
On April 8, 2022, the Sonoma County District Attorney's Office reached a negotiated disposition with PG&E to settle the approximately one-year-old litigation. The Judgment will bind PG&E for the next five years. The allegations contained within the related civil complaint mirror the charges contained within the criminal complaint, which was subsequently dismissed. The hallmarks of PG&E's obligations under the Judgment are detailed below.
Independent Compliance Monitor. For the next five years, PG&E's compliance with the Judgment will be supervised in Sonoma County by expert energy consultants from Filsinger Energy Partners ("Monitor"). The Monitor will have complete access to all PG&E materials concerning implementation of their Wildfire Mitigation Plan. The Monitor will attend operational meetings and regularly conduct field inspections in Sonoma County. The Monitor will report regularly to the Sonoma County District Attorney's Office. The cost of the Monitor will be borne solely by PG&E. Any violations of the judgment may result in civil penalties or criminal prosecution.
Monetary Relief to Local Entities. PG&E will pay a total of $6,000,000 to local nonprofit organizations serving members of the community impacted by wildfires.
Fire Safe Sonoma, charged with implementation of the Community Wildfire Protection Plan (CWPP) to mitigate threat of wildfires through education, prevention and outreach, including funding of neighborhood wildfire prevention and preparedness programs, will receive $1,000,000.
Conservation Corps North Bay, providing wraparound services to young adults that include career-coaching and job-training in industries such as vegetation management, will receive $1,000,000.
Nuestra Communidad, focused on disaster preparedness for underserved communities, including elderly and monolingual Spanish speakers, will receive $500,000.
Council on Aging will receive $500,000 to support its Meals on Wheels program, which provides food security to thousands of seniors and assists with notification of emergencies as well as updates and assistance.
Interfaith Shelter Network, providing emergency basic needs assistance including housing for under and uninsured will receive $500,000
Boys & Girls Clubs of Sonoma-Marin includes programs that provide life-skills and workforce development for youth in the Roseland area and will receive $500,000.
Jameson Humane, an organization supporting large and small animal rescue preparation, response and reunification during wildfires will receive $500,000 to support Sonoma County efforts.
Local health clinics were particularly impacted by the Kincade Fire because of the tens of thousands of evacuated Sonoma County residents. The funding provided to these clinics is in recognition of the heightened health risks associated with wildfires due to dangerous levels of emitted air contaminants. Payments of $300,000 will be made to each of the following local health clinics that serve each of the five districts in the county:

Petaluma Health Center
Jewish Community Free Clinic
Sonoma Valley Community Health Center
West County Health Centers
Alexander Valley Health Care
Santa Rosa Junior College. PG&E is ordered to fund two separate programs at the Santa Rosa Junior College. First, PG&E will pay $5,000,000 to expand the Fire Technology Program at the SRJC Public Safety Training Center. This funding will enable the SRJC to expand training opportunities for future generations of the Sonoma County workforce who are dedicated to keeping our communities safe. PG&E will further pay $1,000,000 to support the SRJC's Vegetation Management Training Program. This funding will allow the SRJC to develop and introduce a new program that provides vocational training for positions in the public and private sector, including with utility companies.
Jobs and Hiring. Under the terms of the Judgment, PG&E is required to fill at least 80 full-time positions within their Sonoma County operations relating to electrical system and vegetation-management inspections. PG&E is also required to reduce the number of contractor positions utilized in Sonoma County, bringing more work inhouse to improve outcomes.
Investigative Costs. Cal Fire's investigation relating to the Kincade Fire was submitted to the Sonoma County District Attorney's Office in July of 2020. Since that time, this office has expended extraordinary resources in the pursuit of seeking a just resolution to this litigation. As part of this Judgment, PG&E will reimburse the county $750,000 for investigative and prosecutorial costs.
Civil Penalties. As punishment for causing the Kincade Fire, PG&E will pay $7,500,000 in penalties. Pursuant to Business and Professions Code section 17206, these penalties will be utilized to investigate and prosecute future environmental and consumer protection crimes committed in Sonoma County.
The Sonoma County District Attorney's Office collaborated with the District Attorneys in Plumas, Shasta, Lassen, Tehama and Butte – all counties impacted by the Dixie Fire. We shared our investigative and legal work with them to assist in reaching an equitable outcome in Northern California for as many residents impacted by wildfires as possible.
District Attorney Jill Ravitch stated "Although criminal charges are dismissed, the level of punishment and oversight provided by this Judgment is greater than could be achieved against a corporation in criminal court. For the next five years, PG&E's operations in Sonoma County will be closely scrutinized. Furthermore, the costs of this oversight, as well as other payments under this Judgment, will not be passed on to ratepayers."
The California Attorney General was asked to take on this litigation and declined. The state legislators are demanding greater oversight, but failing to pass laws that enable district attorneys to effectively prosecute large corporations. The Sonoma County District Attorney's Office succeeded in bringing a multi-million-dollar corporation under the auspices of the court for the next five years, with a variety of conditions in place. Wildfires are inevitable, whether due to natural or manmade causes. This Judgment will increase safety, awareness, prevention and resilience for the residents in Sonoma County. It is for these reasons that we believe justice has been served.
The prosecution team included Assistant District Attorney William Brockley, Chief Deputy District Attorney Matt Cheever, Deputy District Attorney Matthew Henning, District Attorney Investigator Matthew Stapleton, Legal Secretary Jeannie Barnes, and Legal Assistant Joanne Miller.
There will be a press conference at 11:00am on April 11, 2022 in the District Attorney's Office at the Hall of Justice in Santa Rosa.
Contact Information:
Joan Croft
Media Coordinator
Office of the District Attorney
###